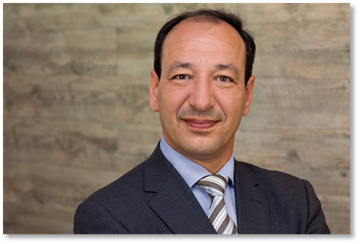 The Board of Directors of INOXPA GROUP wishes to inform you that Mr. Damià López has been appointed General Manager. This step places in the own process of reorganization of the structure of the GROUP, as already it had been foreseen together with the creation and composition of the Management Committee.
Mr. Damià López (Reus, 1968) graduated in Telecommunications Engineering from the Polytechnic University of Barcelona and Master in Business Administration at the Open University Business School of Great Britain (Moscow, Russia). He is a person related to the INOXPA GROUP since 2006. Since that time, he played roles of market development in Russia and former Soviet republics with satisfactory results (INOXRUS, STARINOX, INOXPA UKRAINE). In the past year, he has also led the acquisition of new engineering in Moldova to boost the market for solutions in these countries. In short, an experience of 10 years in the Group that has been an added value to his candidacy for knowing INOXPA and in this way to advance with efficiency in our progression.
Likewise, his commercial, industrial and strategic vision shared with the Board of Directors and his professional capacities have also been the key elements for his designation, all this joined with his previous experience as general manager in an industrial group of more volume that INOXPA and his ability to adapt to changing environments and professional challenges working as a team.
For our part, we are convinced that he will manage successfully, with the Board of Directors, this time full of challenges and opportunities in an increasingly global and competitive market. Thus, overseeing the Management Committee and with the collaboration of all employees of the INOXPA GROUP we are sure that this reorganization of the management structure will help move forward and achieve the objectives.